Get ready for our special event in Mexico! Find essential details here to prepare.
Registration
December 8: In person registration 2 pm -  7pm at  Café Montejo
Please ensure to specify this exact location and address as there are multiple establishments named Café Montejo. Registration at Café Montejo (C. 59 584, between 72 y 74, Barrio de Santiago, Centro, Merida) will be from 2 pm to 7 pm, NOT at the Hacienda (our teaching Venue).
If your flight arrives late, there is a small window for late registration on December 9th from 7 am to 7:45 am at the Teaching Venue; find the Help Desk there.
Please remember, in-person registration is mandatory to receive your entry bracelet and essential event details.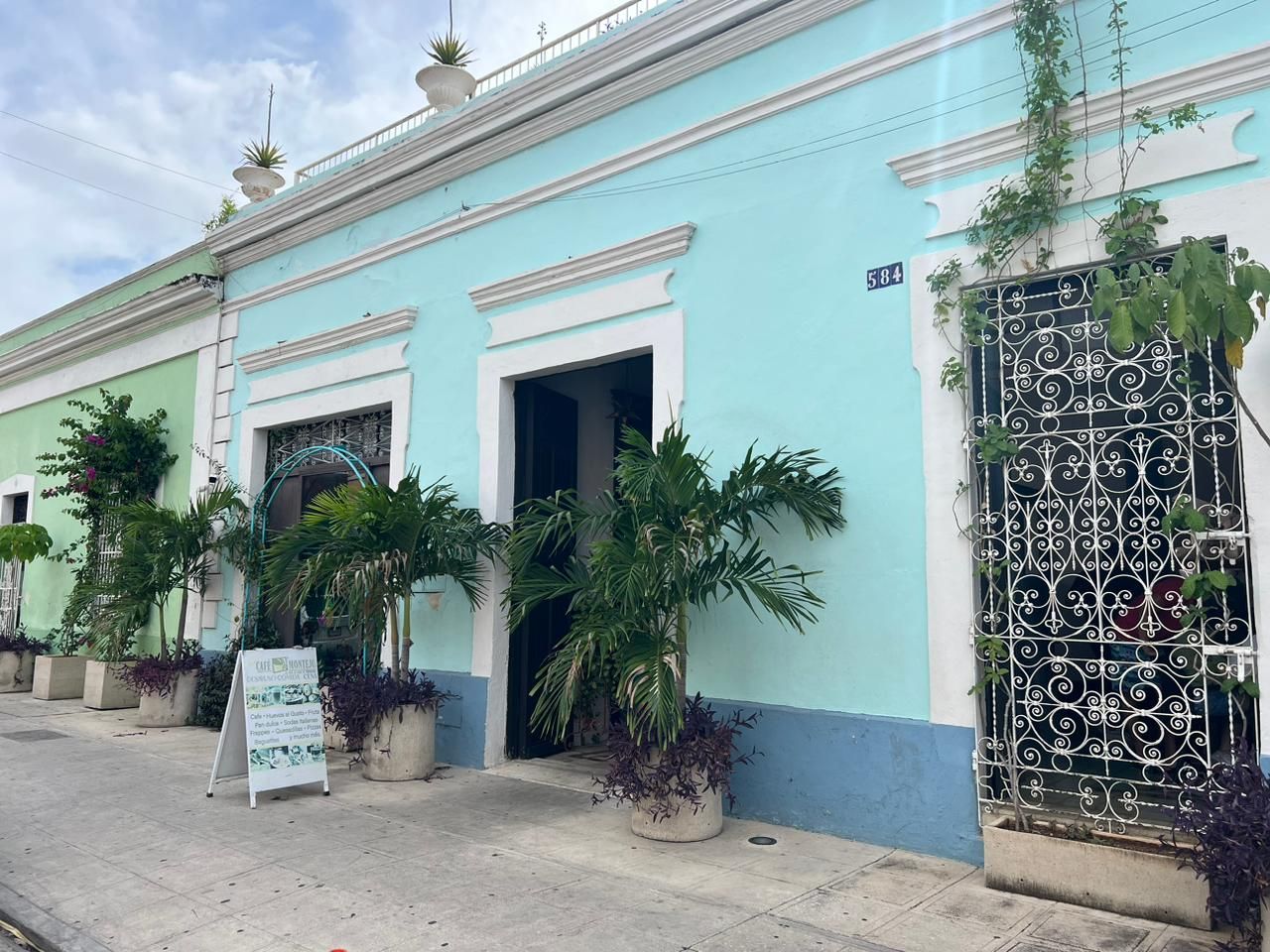 Teaching venue
December 9 - 18: Transmission from 8 am - 2 pm. Hacienda Susulá
HOW TO GET THERE. VERY IMPORTANT INFORMATION
The venue has two different entrances. Be aware that Google Maps will show the wrong access, it is VERY IMPORTANT to use this Location  https://maps.app.goo.gl/jLkt78QrDNWD2U4cA?g_st=iw and access via C.21
This 18th-century Henequen Hacienda, recently restored, will host our teachings. Sessions run from 8 am to 2 pm daily, with two half-hour breaks.
The venue, located under an open tent with fans, is surrounded by the Hacienda's picturesque gardens allowing air flow at all times.
If you expect to get hungry before lunch, it's wise to bring some snacks. We will also provide good snack and beverage options for purchase during breaks. 
Weather
In Mérida, December brings pleasant warmth, with daytime temperatures averaging 24°C to 29°C  (75°F to 84°F) and cool nights around 18°C (65°F). Expect sunny days, with some  unpredictable rains. Remember the teachings will be in an open tent with fans. 
Given the prevalence of mosquitoes in Mexico, bring your repellent or mosquito repellent bracelets to guard against mosquito-borne diseases. Consider wearing thin, long-sleeved shirts and pants for added protection.
Health considerations
Here you can find the health services and health guidance for the event.
Know more
What to pack
These are some other items you must consider including in your luggage.
If you chose to sit on the floor during the transmission you need to bring a cushion or blanket where you can sit, you will need to carry this everyday to the venue.
👚 Light clothing (you can consider long sleeves to protect from sun and mosquitoes)
🩴 Comfortable shoes, easy to remove +  bag to store your shoes during the teachings
👗 More elegant, special clothes for special occasions, like empowerment days and parties! 
👒 Cap or hat
☀️ Sunscreen 
🦟 Insect Repellent and/or mosquito repellent bracelets
👓 Sunglasses
📻 FM radio & headphones (only if you want Spanish translation)
🎭 Masquerade, for our party
💧Reusable Water Bottle/Flask (don't drink tap water in Mexico), coffee thermos to avoid waste, and small container for receiving tsok.
Help us create a waste-free environment at the event. Please remember to take any trash you bring with you for proper disposal. Your cooperation is greatly appreciated.
Support the Transmission
Your generous contribution can make a significant difference in supporting the Dzö Dün transmission expenses. 
Support the Transmission
Lunch and snacks
Lunch in Mexico typically starts around 2:30 or 3 pm.
As teachings conclude at 2 pm, if you anticipate getting hungry before lunch, it's advisable to bring some snacks for the breaks.
We will provide good snack and beverage options for purchase during breaks. 
Consider bringing a reusable coffee thermos and water bottle to help minimize waste!
Restaurants guide in Merida
Kids Camp
We are working to support Dharma families as much as possible during this event.
For this, we will have a children's area for kids aged 0 to 3 accompanied by their parents and a Dharma Camp for children aged 4 to 12. Registration to Kids Dharma Camp is closed, for inquiries about it please write to [email protected]
Transport to venue
The deadline to book our optional transportation buses to La Hacienda has passed. You can now choose to arrive by taxi, Uber, or rent a car at your convenience.